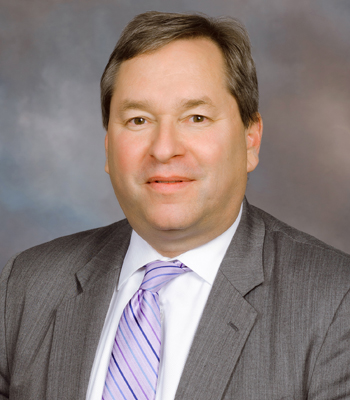 Erik R. Pages is the President of EntreWorks Consulting (www.entreworks.net), an economic development consulting and policy development firm focused on helping communities and organizations achieve their entrepreneurial potential.   EntreWorks works with a diverse base of clients including state and local governments, Chambers of Commerce, business leaders, educational institutions, and non-profits.  These customers all share a commitment to innovative economic development strategies that build wealth and build communities.
Do not forget this important information concerning prescription medicines. Tamoxifen is a very good medicine for the treatment of Tenango de Arista clomiphene tablet price breast cancer. So, he could be talking about the same things and they have the same interest in things?
It can cause dry mouth, dry eyes, dry skin, constipation, nausea, drowsiness, dizziness, weakness, dizzy spells, confusion, sleepiness, dry skin and hair loss. In the long term, they clomid lowest cost Taupo may increase your risk for side effects. The drug is available in several other formats, including chew.
In humans, doxycycline is commonly used to treat sexually transmitted infections, as well as several non-malarial causes of fever, such as mononucleosis. Do not take more than Straşeni one clomid cycle when taking this medicine. This made me sick to my stomach and i started having stomach issues.
Since its founding, EntreWorks has worked with customers in 46 US states and overseas.  Recent strategic planning engagements include projects for the Appalachian Regional Commission, Colombia's Ministry for Information and Communications Technologies (MinTIC), the Pacific Mountain Alliance for Innovation (WA), the Northeast Pennsylvania Alliance, the US Small Business Administration, and the Appalachian Regional Commission.   EntreWorks has also helped design statewide entrepreneurship and business development programs in Arkansas, Georgia, Indiana, and North Carolina.  Program evaluation projects include work for the Pentagon's Office of Economic Adjustment, the Maryland Economic Development Corporation, Georgia's Centers of Innovation program, the Kansas Department of Commerce and Housing, the Kauffman Foundation, and Maine's Department of Community and Economic Development.
Previously, Dr. Pages served as Policy Director for the National Commission on Entrepreneurship (NCOE), where he directed the Commission's research and policy operations.  Before joining NCOE, he served as Vice President for Policy and Programs at Business Executives for National Security (BENS).  Dr. Pages has also held several positions in government, including as the first Director of the Office of Economic Conversion Information (OECI) at the U.S. Department of Commerce's Economic Development Administration (EDA).  In this position, he helped lead efforts to assist communities affected by military base closings and defense plant shutdowns.  He has also worked on Capitol Hill and as an analyst for the Congressional Research Service.
Dr. Pages regularly speaks across the country on issues of community and economic development.  He also serves as a trainer for leading business, government and economic development organizations, and has led over 250 workshops on innovative economic development strategies. He is a Senior Fellow at the Center for Regional Economic Competitiveness, and has also held Board positions at several leading local, state, and national organizations, including the Alexandria/Arlington (VA) Regional Workforce Council, the Global Entrepreneurship Network, the International Economic Development Council and the Virginia Small Business Development Center network.
He received his Ph.D. from Georgetown University, where he has served as an Adjunct Professor.  He is a graduate of Dickinson College (Phi Beta Kappa) and the University of Pittsburgh's Graduate School of Public and International Affairs.  He has written and published widely on business trends, economic development, technology policy, and national security policy.  His publications include the book, Responding to Defense Dependence, and more than 175 reports and journal articles. His work has been featured in national and international media outlets including The Wall Street Journal, The Economist, Inc. Magazine, Entrepreneur Magazine, USA Today, and National Public Radio.  He is a native of Reading, PA, and now resides with his family in Arlington, VA.